Karine Le Roch, Ph.D.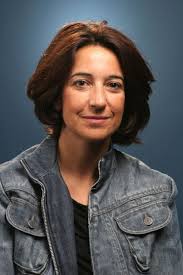 Principle Investigator / Professor

Department of Molecular, Cell and Systems Biology
The Institute for Integrative Genome Biology
Center for Infectious Disease and Vector Research
University of California - Riverside
900 University Ave
RIverside, CA 92521

Email: karine.leroch@ucr.edu
Phone: (951)-827-5422
Curriculum Vitea

Dr. Le Roch is an professor at the University of California, Riverside (UCR). She obtained her master's degree in Parasitology at the University of Lille II and the University of Oxford, in 1997. She completed her Ph.D. in June 2001 at the University of Paris VI, working on the cell cycle regulation of the human malaria parasite, Plasmodium falciparum. In 2001, as a postdoctoral fellow, she joined the Scripps Research Institute, San Diego, California to carry out the functional analysis of the P. falciparum genome using microarray technologies. She joined the Genomics Institute of the Novartis Research Foundation (California) in January 2004 where she developed the malaria drug discovery program. Since April 2006 at UCR, Dr. Le Roch is using functional genomics approaches such as proteomics and high-throughput sequencing technologies to elucidate critical regulatory networks driving the malaria parasite life cycle progression and identify novel drug targets.
Our collaborators:
- Mark Hay Lab

- Julia Kubanech Lab

- Gary Hardiman Lab

- Laurence Florens Lab

- Stefano Lonardi Lab

- Noble Lab

- Michael Pirrung Lab

- Glenn Hicks

- Huw Davies